Description
Stock Flag Kits Only $99.00 Includes 1 Feather flag single sided 15 feet and Pole/Ground Stake  If you need a custom one please see products under custom flags or click here for custom flag page.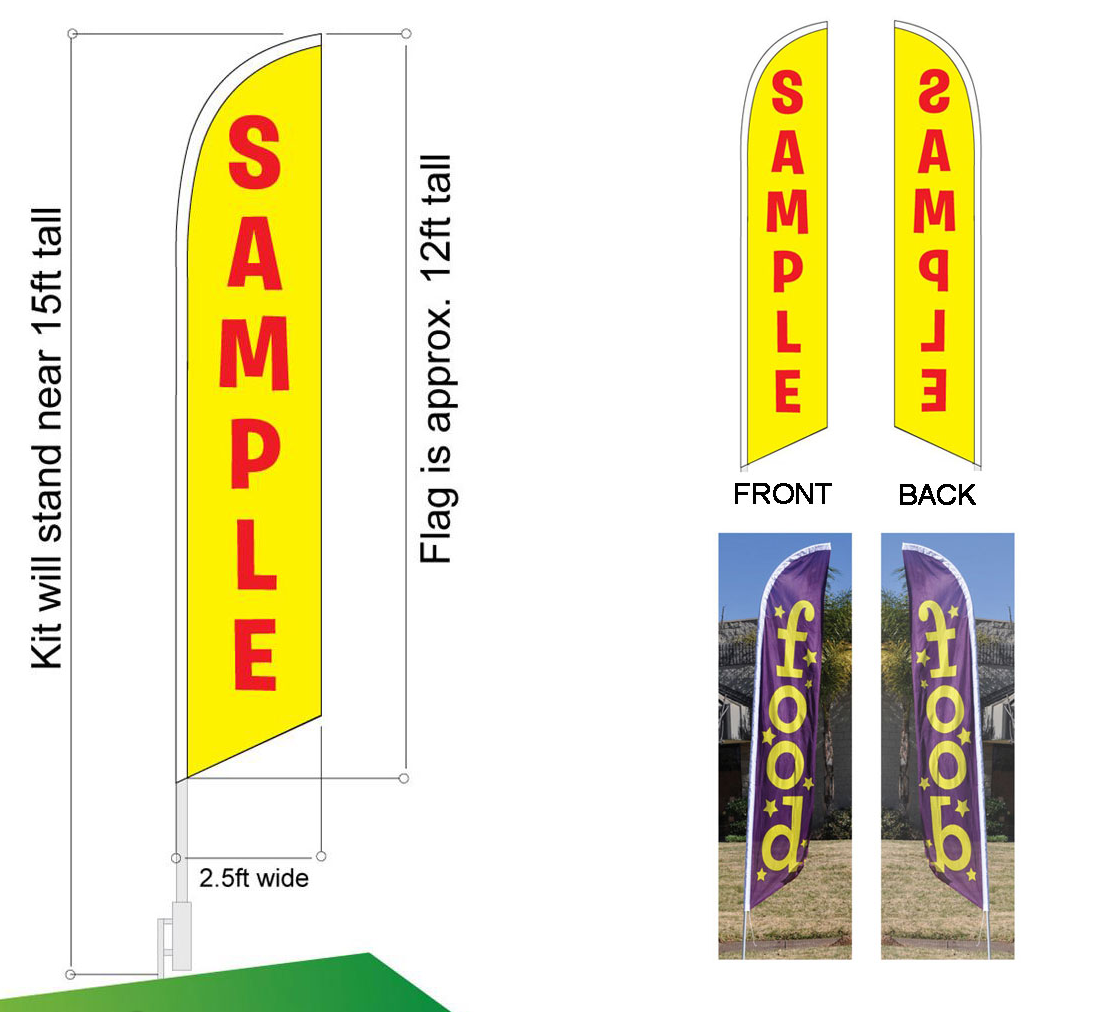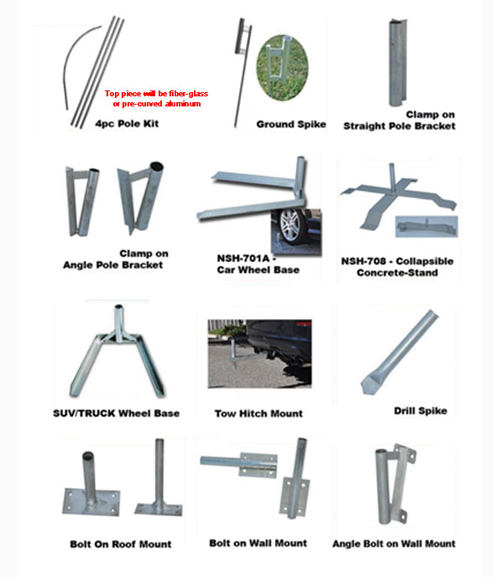 Advertising Flags, Business and Marketing Flags Custom Price Below All our stock flags are only $99 including the Pole Kits and Stakes!
PRICE
(QTY 1 – 50)
08 FT FEATHER FLAG
07 FT TEARDROP
12 FT FEATHER FLAG
11 FT TEARDROP
15 FT FEATHER
14 FT TEARDROP
Flag Portion
$63
$71
$94
Pole and Stake
$66
$68
$72
Whsl  Price
$129
$139
$166
Sale Price
$99
$129
$139BEST VALUE
OPTIONS
Cross Stand in lieu of stake
+$25
+$25
+$25
Extra Bases
+$35
+$35
+$35
Make 2 Sided
Review If Need
+$49
+$49
+$49
For Art Templates AI CS5 for self layout, Email or Call Us
Feather and Teardrop style. These flags are direct to fabric dye sublimated for vibrant color and great bleed on back , Full graphics set up included. Wholesale Direct. Retails over $300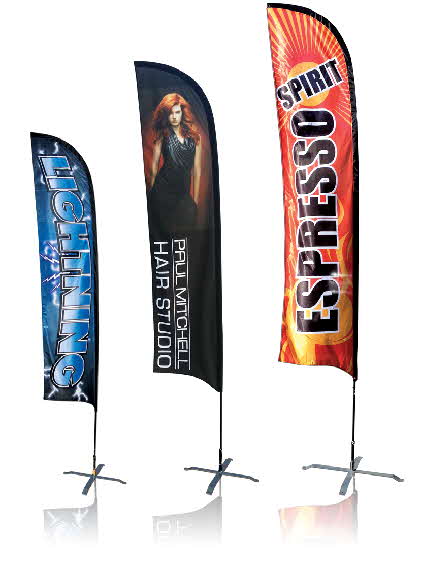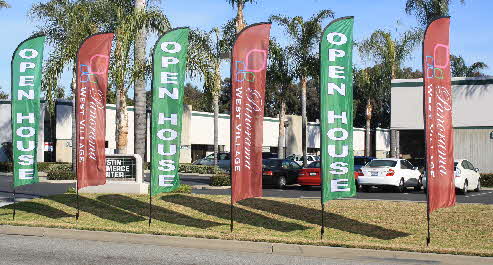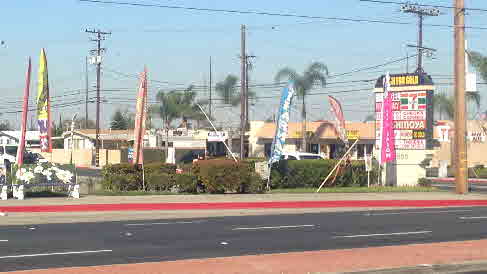 Inexpensive flags = Useless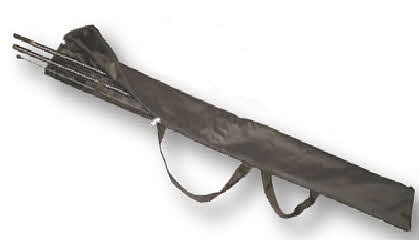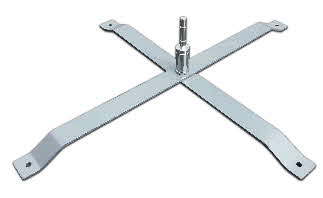 Our hardware, along with our 3 oz specially treated tight woven material manufacture just for our factory and solely for this flag application will present a flag as shown at right. The message is clear, the customer will see more sales traffic. Our goal is to increase our client's sales traffic by designing and creating an effective advertising flag.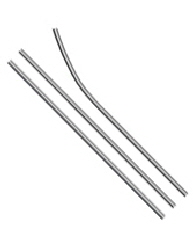 This is what you get in a less expensive flag. The top of the pole does not even bend over to allow the flag to present and be read. It is made this way so that when they ship them from China, they can ship in a smaller box.
A company that sells you a flag kit like this has no interest in your business, they merely want to sell.
Above shows that without the bending whip antenna and the swivel base system, shows what changing wind speed & direction will do.
Beware of the below hardware by others
---
Our customer is clearly getting his message out to passing traffic.
This looks like a hurricane struck it. Can you read any of these flags ?


$20 Flags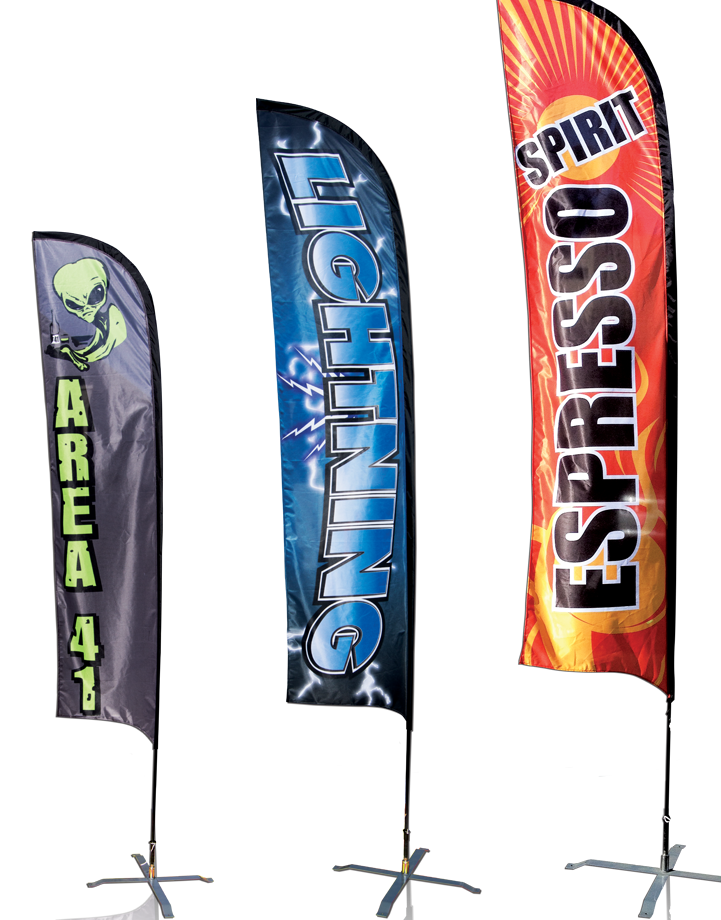 Our Stock 15' Package for $99.00
Our customer had a flag custom designed with the sole purpose of conveying his service message and branding in a manner that paid for itself in a matter of days or a week. He received consultation, art set up and design, his logo and artwork, a mock up for approval and was delivered a top quality $385 flag at well below wholesale in under 10 days from order.
This customer was simply looking at price point with no regard to quality  He probably ordered with good intention. A label was printed or he may have even had a design made and approved, but without the proper graphics application , bleed though, workmanship or correct hardware, he was simply parted with his money. 90% of all business fail within 5 years because they forget that getting new and repeat customers every day is job one.